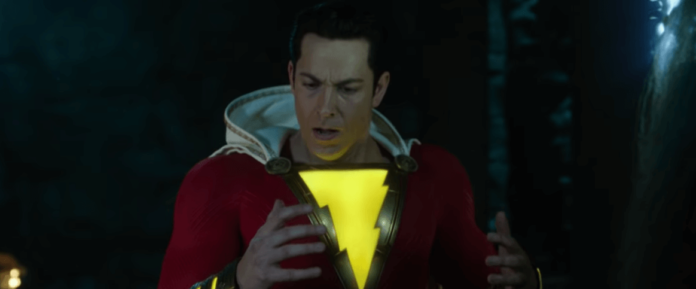 Selon The Illuminerdi, il n'y aura pas un mais trois vilains dans prochain Shazam de David F.Sandberg.
La liste de distribution de Shazam! Fury of the Gods comprend «trois sœurs mystérieuses». Celles-ci pourraient être les futurs méchantes de cet opus. Il a été confirmé que les âges des sœurs étaient considérablement différents. La plus jeune sœur aura environ 17 ans, et les deux aînées auront respectivement la quarantaine et la cinquantaine / soixantaine.
Illuminerdi suggère que les trois sœurs pourraient représenter les trois visages du mal, un dragon antagoniste à trois têtes issu de la bande dessinée. Ce dragon est un redoutable adversaire de Shazam, néanmoins tout est spéculatif.
Cependant, Sandberg, lors du DC Fandome, a confirmé pour Shazam! Fury of the Gods qu'il mettrait en vedette des méchants inattendus. Il a notamment dit :
« Je ne peux pas vraiment parler de méchants … mais je pense que beaucoup de gens seront surpris. Ça va être un peu inattendu. »