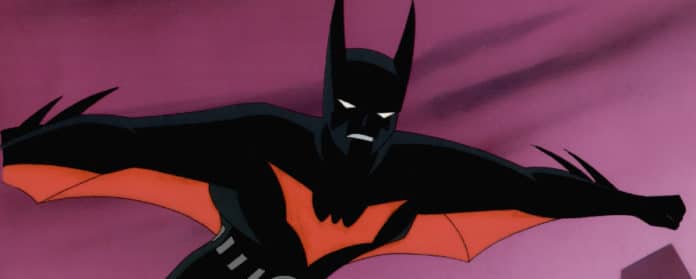 Il y a quelques jours des concepts arts sortaient sur la toile sur un projet Batman Beyond en animation. Cependant, aujourd'hui Warner Bros dément cette information via Umberto Gonzalez de The Wrap.
No, there is NO BATMAN BEYOND movie in development! Their official word is "Not true. We are not working on an animated Batman Beyond movie." In fact, to be extra sure, it was checked & shot down at Warner Animation Group on feature side, DC FILMS, & WB Animation on TV side. pic.twitter.com/fei3bczq0F

— Umberto Gonzalez (@elmayimbe) 1 février 2019
Si aucun Batman Beyond en animation est prévu, Warner Bros n'a pas fourni d'explication quels sont ces artworks révélés. Un autre projet Batman ? Un projet avorté ? Une réponse qu'on aura du mal à connaitre à l'image des projets films pour DC.