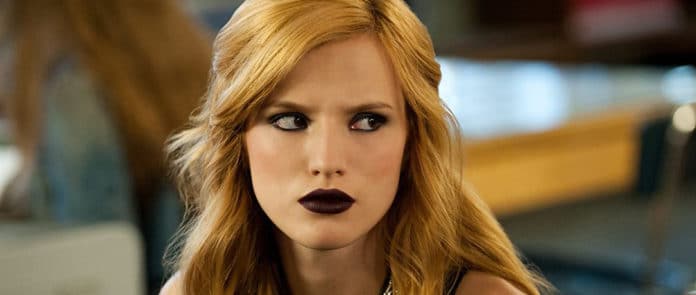 Selon Variety, Bella Thorne se retrouvera contre Aaron Eckart dans le thriller d'action « Rumble Through the Dark » dirigé par Graham Phillips et Parker Phillips.
Thorne joue une arnaqueuse de carnaval qui tombe sur un meurtre qui conduit finalement à un lien familial sombre.
Basé sur le roman de Michael Farris Smith, « The Fighter », l'histoire se déroule dans le paysage sombre du delta du Mississippi où un combattant à mains nues (Eckhart) cherche à rembourser ses dettes à un chef de la mafia locale dans une dernière tentative désespérée pour sauver sa maison familiale.
La production s'est terminée cette semaine dans la région du Mississippi et du Delta, après avoir été brièvement interrompue en raison de l'ouragan Ida.
Sa sortie devrait se faire en 2022.