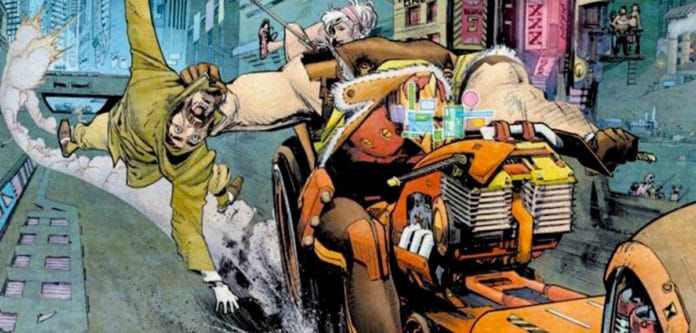 Selon The Hollywood Reporter, Cary Fukunaga (Mourir peut attendre) a signé pour diriger une adaptation de Tokyo Ghost, lancé par Rick Remender et Sean Murphy, pour Legendary.
L'histoire suit principalement Led Dent et Debbie Decay, deux agents de la paix travaillant dans les îles de Los Angeles. Finalement, le couple se voit attribuer un nouveau travail de patrouille dans The Garden Nation of Tokyo, qui est devenu le dernier pays sans technologie sur Terre.
Tokyo Ghost est lancé 2015 mais cette série est en pause depuis que le 10e numéro est arrivé dans les magasins de bandes dessinées en 2016. Les deux créateurs ont évoqué qu'il devrait y en avoir d'autres prochainement.
Cette adaptation est entrain d'être écrite par Remender lui-même. On a pu le voir à l'oeuvre en tant que co-showrunner de la série de courte durée Deadly Class de SYFY, basée sur la bande dessinée qu'il a co-créée avec l'artiste Wes Craig.