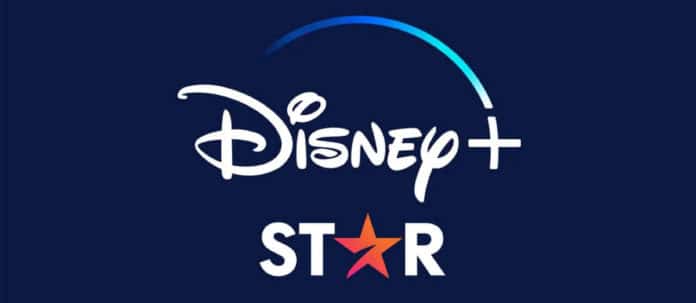 Ce mois juillet, risque d'être plutôt en terme de films sauf du côté de Disney+ où on aura l'ajout de Ant Man et la Guêpe ainsi que Les Indestructibles 2. On aura beaucoup plus de séries ou documentaires pour ce mois. Cependant, la nouvelle série Tic & Tac ou celle de Turner et Hooch verrons le jour en fin de mois.
Voici le programme complet de ce mois de juillet 2021 :
STAR
Semaine du 28 juin
Love, Simon
Chronicle
Nixon
Le nom des gens
Semaine du 5 juillet
Voyage à travers les couleurs – saisons 1 à 5
Les portes du temps
Camping
De vrais mensonges
Berlin et Brandebourg vus du ciel
Semaine du 12 Juillet
Body Of Proof – saisons 1 à 3
The Chi – saison 2
Missions
Confessions d'une accro du shopping
All About Steve
Crazy Hear
Survive and advance
Semaine du 19 juillet
C'est moi le chef ! – saisons 1 à 7
Nouvelle-Zélande
Deuce Bigalow : Gigolo à tout prix
Semaine du 26 juillet
Grown-ish – saisons 1 à 2
Les Griffin – saison 19
Philadelphia – saisons 1 à 2
Dr. Harrow – saisons 1 et 2
Legion – saison 2
Je te promets
Une fleur – saisons 1 à 7 & 13 à 15
Sam – saisons 1 à 5
Summer of Soul
Wilson
Disney+
Semaine du 5 juillet
Monstres & Cie : Au travail
Indestructibles 2
Semaine du 12 juillet
Course au centre de la Terre
Semaine du 19 juillet
Turner & Hooch
Les coulisses des attractions
En pleine nature avec Bear Grylls – saison 6
Stuntman
Face aux requins
Ant-Man et La Guêpe
Shark Attack !
Etranges requins
Sharkcano
L'invasion des requins-bouledogues
Requins vs dauphins
Requin vs surfeur
Semaine du 28 juillet
Les aventures au parc de Tic et Tac
Le monde merveilleux de Mickey
Place aux femmes avec Robin Roberts