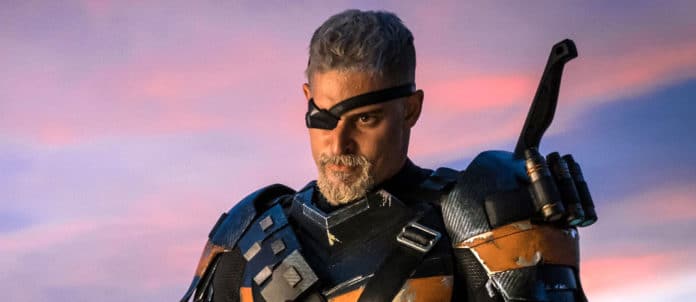 Après son caméo dans la scène additionnelle de Justice League de Joss Whedon, Deadstroke de Joe Manganiello est de retour.
Selon The Wrap, Manganiello va reprendre les traits de Deadstroke pour le Zack Snyder Justice League.
Cette information n'a rien de surprenante vu les retours du joker de Jared Leto. Il ne faut pas oublier, lors des projets originaux il avait tourné une scène plus longue en tant que Deathstroke, car il était censé jouer un rôle plus important dans la suite, ainsi que dans le film solo d'Affleck, Batman. Malheureusement lorsque Whedon a repris le flambeau, les scènes de Deadstroke ont été principalement coupées.
A savoir, plus tôt cette semaine, Manganiello a participé à un tournoi sur invitation de League of Legends sur Twitch, et il arborait des cheveux blancs ressemblant à Deathstroke. Beaucoup pensaient cette coiffure n'était pas une coïncidence, et ils ont l'air d'avoir raison.
On a hâte de voir le résultat de Zack Snyder Justice League en 2021.