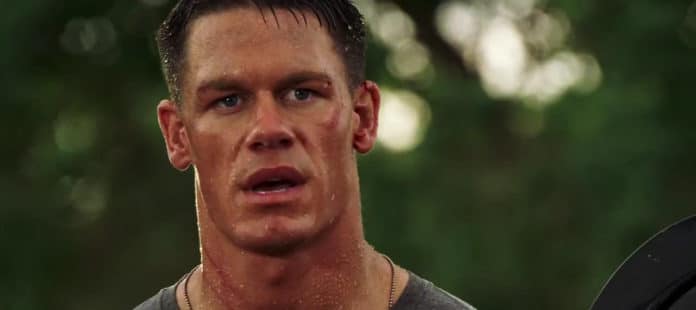 Selon Deadline, John Cena est officiellement dans la distribution de Fast and Furious 9 dirigé par Justin Lin.
Cette annonce n'est pas surprenante, et confirme les dernières rumeurs sur son éventuel ajout. Néanmoins, nous ne savons pas son rôle, et Cena n'a pas tardé a commenter cette annonce via son twitter.
For nearly 20 years, the Fast Franchise has entertained fans and created some of the biggest cinematic moments in history. It's an incredible honor to join this franchise and this family. https://t.co/7GFzDsX8sl

— John Cena (@JohnCena) 7 juin 2019
Depuis près de 20 ans, la franchise Fast a diverti les fans et créé certains des plus grands moments cinématographiques. C'est un honneur incroyable de rejoindre cette franchise et cette famille
Si Cena est arrivé, Deadline annonce par la même occassion le retrait de Dwayne Johnson dans son rôle de Hobbs. Il est fort probable, Jason Statham soit aussi concerné. Cette information ne reste pas une surprise depuis les dernières altercations verbales entre Vin Diesel et Johnson il était assez difficile de voir un possible retour de Hobbs dans ce neuvième. Cependant, il se pourrait qu'il revienne pour le dixième qui sait…
Le tournage devrait commencer dans les prochaines semaines, pour une sortie programmée en mai 2020.