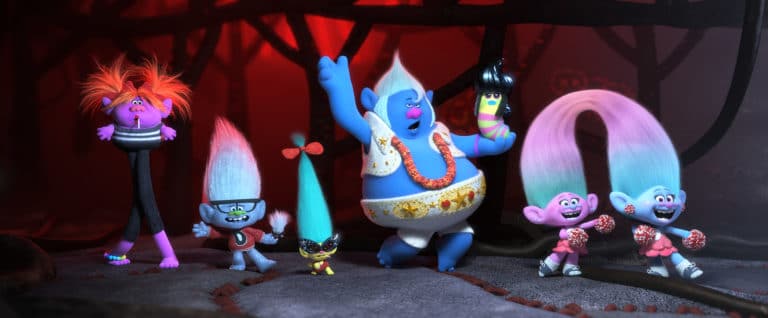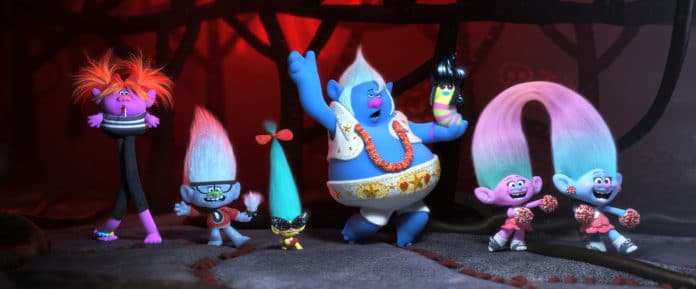 Réalisé par Walt Dohrn, avec Anna Kendrick, Justin Timberlake, J Balvin, Rachel Bloom, Flula Borg, Kelly Clarkson, James Corden, Ester Dean, Jamie Dornan, Gustavo Dudamel, Ron Funches, Caroline Hjelt, Aino Jawo, Kunal Nayyar, Ozzy Osbourne, Anderson .Paak, Anthony Ramos, Sam Rockwell, Betsy Sodaro, Karan Soni, Kenan Thompson, Charlyne Yi, with George Clinton and Mary J. Blige. Sortie prévue en France le 1er avril 2020, et aux États-Unis le 17 avril 2020.
Synopsis : Poppy et Branch découvrent qu'il existe en fait six différentes tribus de Troll réparties sur plus de six territoires différents et dévouées à six différents genres de musique : Funk, Country, Techno, Classique, Pop et Rock. Leur but est de s'agrandir et de se faire entendre.
Reine Barb, membre de la royauté hard-rock, aidée de son père Roi Thrash, veut détruire tous les autres genres de musique pour laisser le rock régner en maître. Le destin du monde en jeu, Poppy et Branch, accompagnés de leurs amis – Biggie , Chenille, Satin, Cooper et Guy Diamond – partent visiter tous les autres territoires pour unifier les Trolls contre Barb, qui cherche à tous les reléguer au second-plan.
VOST

VF