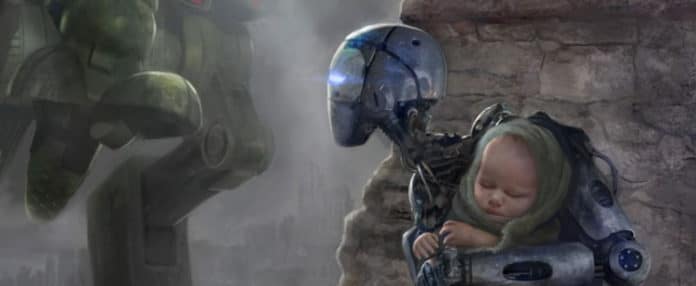 Selon The Hollywood Reporter, Phil Lord et Chris Miller, nominés aux Oscars pour Spiderman New Generation, vont diriger l'adaptation de "The Last Human".
Nommé «Reverse ET», ce projet a connu un énorme enchère entre les distributeurs mais c'est Sony qui a gagné la bataille. Le film est basé sur le livre pour enfants de Lee Bacon, et le scénario du film est de Henry Gayden (Shazam!).
«Après l'apocalypse des robots, alors que les humains sont éteints depuis trente ans, l'histoire suit un robot de 12 ans, XR_935, qui est heureux de vivre dans un monde sans crime, pollution et guerre. Un jour, XR découvre une humaine, Emma, ​​également âgée de 12 ans, mais qui a passé toute sa vie dans un bunker souterrain, à l'abri des machines. Emma et XR forment une amitié improbable et, avec deux autres compagnons robotiques, se lancent dans un voyage dangereux à la recherche d'un point mystérieux sur une carte, un voyage qui les obligera à enfreindre toutes les règles tout en défiant les idées de préjudice. "
Cependant, avant de faire "The Last Human", Lord et Miller cont diriger "Artemis" pour 20th Century Fox. Ce film est une adaptation du roman d'Andy Weir, auteur de "The Martian".
The Last Human n'a pas encore de date de sortie de fixée.