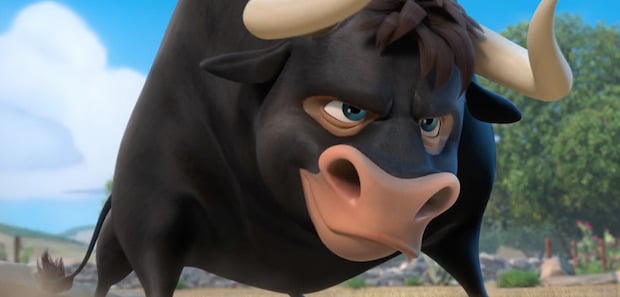 20th Century Fox et Blue Sky Studios ont révélé une nouvelle bande annonce pour le prochain dessin animé « Ferdinand » ainsi que la casting.
Peyton Manning connu dans le milieu de la NFL jouera le rôle de Guapo le Taureau, complété par notamment John Cena, Kate McKinnon, Gina Rodriguez et Anthony Anderson.
« Ferdinand » raconte un taureau au grand coeur capturé et confondu avec une bête dangereuse, il se retrouve éloigné de sa maison. Déterminé à revenir chez lui dans sa famille, il rassemble une équipe improvisée dans sa folle aventure.
Carlos Saldanha, réalisateur de « Rio » et Blue Sky Studios se sont inspirés du livre « The Story of Ferdinand » de Munro Leaf et Robert Lawson qu'ils ont aimé.
Voici la nouvelle bande annonce de cette comédie animée qui sortira le 20 décembre sur les écrans de l'hexagone et le 15 décembre sur les écrans de l'oncle Sam.