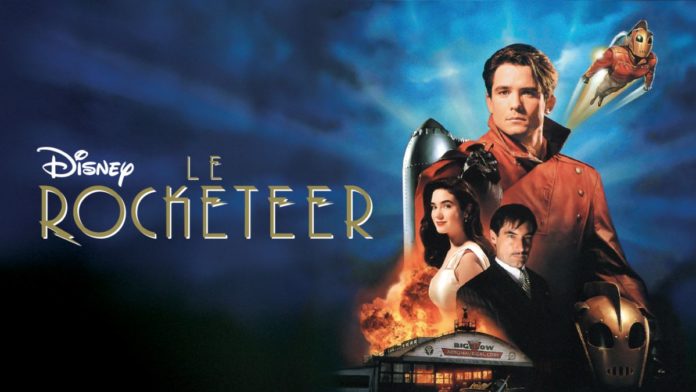 Vous vous souvenez de Les aventures de Rocketeer, film des années 90s ? Aujourd'hui, selon Deadline, ce film bien aimé de beaucoup va obtenir un nouveau film sur la plateforme de streaming Disney+.
le film aura une toute nouvelle directive créative et se concentrera sur un aviateur de Tuskegee à la retraite qui assumera le rôle de Rocketeer. Nommé « The Return of Rocketeer », il sera écrit par Ed Ricourt.
Le film de 1991 réalisé par Joe Johnston et adapté du roman graphique de Dave Stevens se concentré sur un jeune pilote tombant sur un prototype de jetpack qui lui permet de devenir un héros masqué de haut vol.
En 2016, Walt Disney Pictures avait confirmé qu'ils redémarraient The Rocketeer avec une suite intitulée « The Rocketeers » qui aurait eu lieu six ans après le film original, mais il semblerait cette idée soit passer à la trappe. Et plus tôt cette année, Billy Campbell qui incarnait le héros avait émis de douter de ce projet de suite quasi direct.