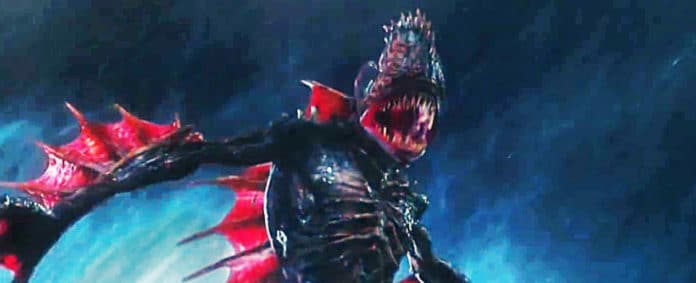 One le sait tous, Aquaman a été un énorme succès pour la franchise DC, et sans surprise Warner Bros et DC comics comptent bien utiliser cette licence à l'avenir. Aujourd'hui, selon The Hollywood Reporter, les studios sont entrain de développer un spin off de l'univers d'Aquaman portant sur The Trench.
Ce film dérivé a été confié aux scénaristes Noah Gardner et Aidan Fitzgerald. Selon le site, nous n'aurons pas le casting principal d'Aquaman, et aurait un budget plus restreint comparé aux autres films de super-héros.
Ces créatures des abysses de la fosse (The Trench), ont été introduites dans les bandes-dessinées en 2011 lorsque DC a réorganisé toute sa ligne de publication. Ils se révèlent être du royaume d'Atlantis, mais lorsqu'il a coulé, ses habitants ont évolué pour devenir des monstres voraces.
Concernant, Aquaman 2, on apprend dans l'article qu'aucunes discussions sérieuses n'a été engagées entre les studios, Jason Momoa, et James Wan. Toutefois, Wan a répondu sur cette fameuse annonce de spin-off via Twitter.
During the early stages of preproduction, I fell in love with the Trench and its designs… and secretly hoped to explore this world further/more. (Now, I'm not confirming or denying this project 😉

— James Wan (@creepypuppet) 9 février 2019
Il ne confirme pas, mais ne nie pas ce projet donc il se peut qu'il voit le jour. Cependant, il faudra encore attendre pour savoir si oui ou non ce projet se fera bel et bien. J'espère néanmoins qu'on aura un second volet pour Aquaman.