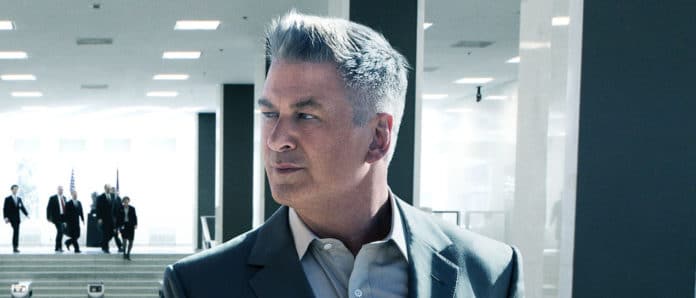 En début de semaine on apprenait la venue d'Alec Baldwin dans le rôle de Thomas Wayne, mais aujourd'hui ce n'est plus le cas. Plus tôt dans la journée, Baldwin a annoncé à USA Today dû a des conflits d'emploi du temps il devait se retirer du projet.
« Je ne fais plus ce film. Je suis sûr qu'il y a 25 gars qui peuvent jouer ce rôle. »
Si son rôle de Thomas Wayne avait été évoqué comme ressemblant a Donald Trump en tant qu'homme d'affaires. Cependant, Baldwin a tenu a démentir ces propos à travers un tweet via sa fondation déclarant qu'il n'a pas été engagé pour jouer un rôle ressemblant à Donald Trump et que cela n'arrivera pas.
Let me state, for the record, that I have NOT been hired to play a role in Todd Phillips' JOKER as some Donald Trump manque.
That is not happening.
Not.
Happening.

— ABFoundation (@ABFalecbaldwin) 29 août 2018
Il faudra encore attendre pour savoir qui sera Thomas Wayne, et quel style d'homme d'affaires on aura.
Jokerdoit sortir en salles en octobre 2019.