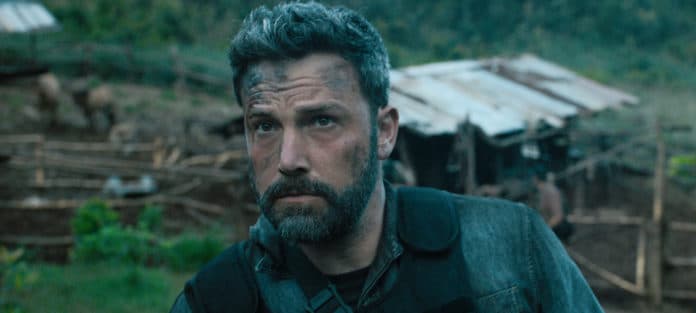 Selon Deadline, Ben Affleck retourne derrière la caméra pour Paramount avec The Big Goodbye, une adaptation du livre The Big Goodbye: Chinatown and the Last Years of Hollywood de Sam Wasson.
Le script serait également écrit par Affleck, et raconterait l'histoire des coulisses du classique du film noir de 1974 avec Jack Nicholson et Faye Dunaway. Il a accepté le projet pour l'amour du cinéma ainsi que le ton nostalgique que l'histoire apporte.
L'histoire est très chère au cœur de Paramount car le projet a été acquis par le chef de studio Robert Evans. Décédé en octobre, il a fait sa marque et a non seulement contribué à transformer Paramount en un mastodonte avec des films comme Chinatown et Le Parrain, mais a également contribué à redéfinir le fonctionnement d'un studio dans les années 70.
Plus d'informations à venir sur ce nouveau projet, qui devrait faire venir de nombreux acteurs.