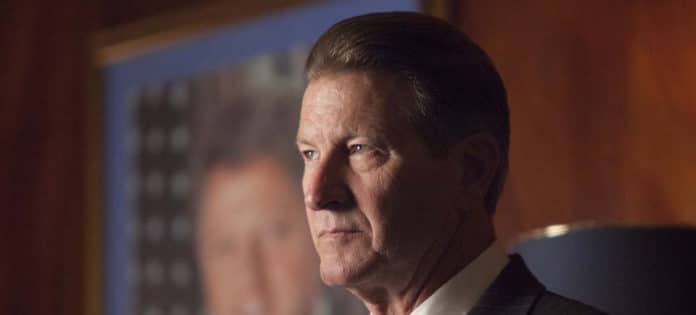 Selon ComicBook.com, Brett Cullen est le remplaçant à Alec Baldwin dans le rôle de Thomas Wayne. Baldwin avait quitté le projet suite à un conflit horaire.
Cullen est surtout connu pour ses rôles dans Ghost Rider en tant que Barton Blaze, et The Dark Knight Rises où il a joué un membre du Congrès. Il n'est pas inconnu à la Warner Bros dans l'univers DC, et il a aussi été crédité dans les séries Lost ou Person of Interest.
Enfin, des sources de ComicBook.com indiquent que le film n'a pas été officiellement pris pour cible par une MPAA particulière, mais qu'il allait comportait plusieurs scènes intenses et violentes susceptibles de donner lieu à un R-Rated.
The Joker est actuellement en tournage, et une première photo de Joaquin Phoenix en Arthur Fleck a été dévoilée hier par le réalisateur Todd Phillips. Le film est attendu pour octobre 2019 dans les salles.