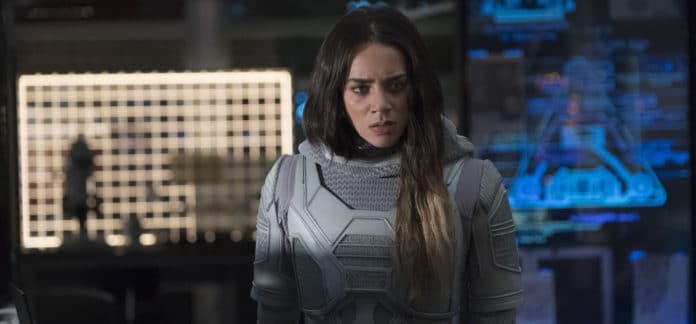 Selon The Hollywood Reporter, Hannah John-Kamen rejoint 'Red Sonja', une adaptation des bandes dessinées de Roy Thomas et Barry Windsor-Smith.
John-Kamen incarnera l'héroïne, Red Sonja, une fusion de plusieurs autres personnages de l'esprit du créateur de Conan, Robert E. Howard. Elle a été créée par Thomas et Windsor-Smith pendant qu'ils travaillaient sur Conan le barbare de Marvel Comics dans les années 1970. Sonja est capable d'égaler les exploits de Conan, et est même comparé par Joey Soloway, réalisateur et scénariste du futur film, comme un mixte de Deadpool et Batman.
« Je peux vraiment m'amuser avec Red Sonja. Je la vois un peu plus comme le premier genre de super-héros de fille badass. Un peu comme Batman le chevalier noir ou Deadpool, vous savez? Le monde change tellement en ce moment pour les super-héros, que j'ai vraiment hâte de non seulement aller à la limite de ce que j'ai jamais écrit et réalisé auparavant, mais aussi à la limite du genre. »
John-Kamen a pu être vu dans « Ant-man et la guêpe » de Marvel, et prochainement elle sera dans le film reboot « Resident Evil: Welcome to Racoon City ».