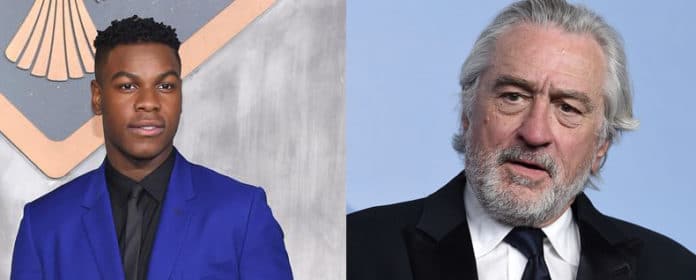 Selon Deadline, John Boyega et Robert de Niro rejoignent « The Formula » de Netflix sous la direction de Gerard McMurray, réalisateur de « American Nightmare 4 : Les Origines ».
Le scénario écrit par McMurray, l'histoire suivra un prodige de la Formule 1 qui est obligé de devenir pilote d'escapade pour sauver la seule famille qu'il lui reste.
Boyega est actuellement en production sur « They Cloned Tyrone » avec Jamie Foxx. Quant à De Niro, il doit commencer le tournage du prochain film sans titre de David O. Russell avec Christian Bale et Margot Robbie. Et plus récemment, il a fini terminé Wash Me In the River avec John Malkovich.
Aucune date de début de production.