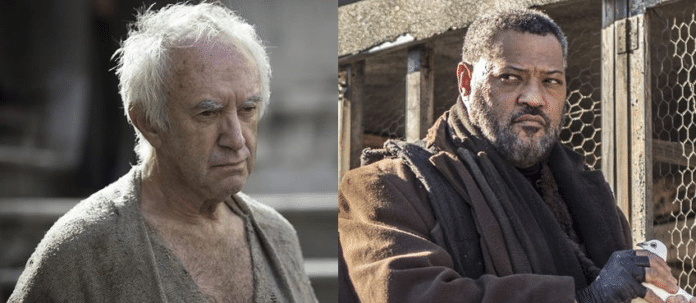 Selon Variety, Jonathan Pryce et Laurence Fishburne viennent de rejoindre All the Old Knives sous la direction de Janus Metz.
Ils rejoignent les deux stars du film Chris Pine et Thandie Newton (Westworld).
Basé sur le roman acclamé du même nom d'Olen Steinhauer, l'histoire suit Henry (Pine) et Celia (Newton) – l'un un espion de la CIA, l'autre un ex-espion – qui se rencontrent au cours d'un dîner pour se remémorer leur temps ensemble à la gare de Vienne. La conversation porte sur le détournement désastreux du vol Royal Jordanian 127, qui s'est soldé par la mort de tous à bord. Cet échec hante la CIA à ce jour, et Henry cherche à tourner la page sur ce chapitre tragique. Au fil d'un dîner somptueux, il devient clair que l'un d'eux ne survivra pas au repas.
Les droits de 'All The Old Knives' a été acquis par Amazon Studios, et devrait arriver sur Prime Video. Actuellement, aucune date de production ou de sortie.