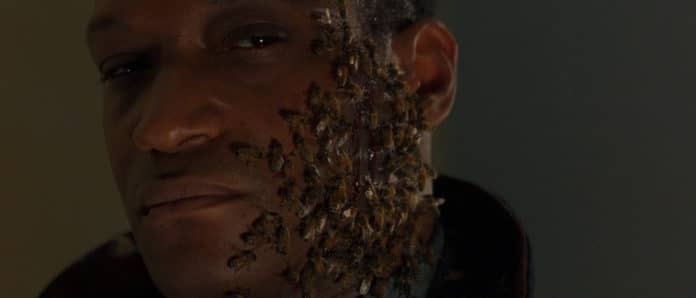 Selon Bloody Disgusting, Jordan Peele (Get Out) est actuellement en discussion pour produire un remake du film d'horreur du réalisateur Bernard Rose, Candyman. Candyman est basé sur le récit de Cliver Barker, The Forbidden, qui est l'une des histoires de ses recueils de Books of Blood.
Le film original raconte l'histoire d'une étudiante diplômée, Helen Lyle, qui écrit une recherche sur les légendes et les mythes locaux à Chicago. En faisant des recherches sur le projet, elle rencontre Anne-Marie McCoy qui lui parle de la légende urbaine The Candyman, artiste et fils d'esclave qui s'est fait couper la main et qui a ensuite été assassiné par le père de son amant. La légende dit qu'il apparaîtra si vous dites son nom cinq fois devant un miroir.
Peele est actuellement occupé à travailler sur plusieurs projet dont le thriller social, Us pour Universal.