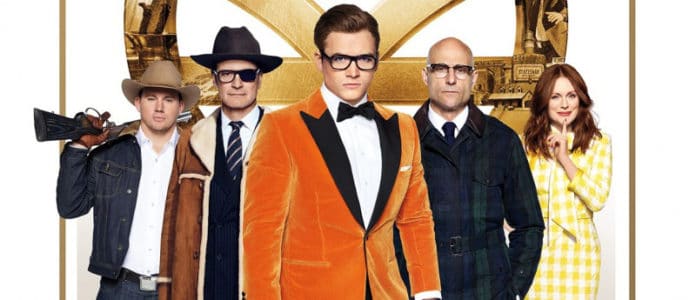 Le préquel de Kingsman avance, même si à l'annonce, des fans ont été déçus que cela ne soit pas le troisième volet. Aujourd'hui, Collider vient de confirmer l'ajout de plusieurs membres du casting pour ce préquel nommé, Kingsman The Great Game.
Gemma Arterton (Hansel & Gretel: Chasseurs de sorcières), Tom Hollander (Bohemian Rhapsody, Bird Box), Djimon Hounsou (Captain Marvel, Shazam!), Aaron Taylor-Johnson (Avengers: Age of Ultron), Alison Steadman (Orgueil et Préjugés, Orphan Black), Matthew Goode (Watchmen, The Crown), Stanley Tucci, Robert Aramayo, et Rhys Ifans (The Amazing Spider-Man, Snowden) font désormais partie du projet.
Ils rejoignent Daniel Brühl, Charles Dance, Harris Dickinson et Ralph Fiennes.
Prémisse du préquel :
"Le jeune, arrogant et charmant fils d'un duc britannique, Conrad (Dickinson) a hâte de trouver un moyen de servir son pays pendant la Première Guerre mondiale… et peut-être que The Kingsman lui a offert cette opportunité."
Cependant, si ce préquel est sur le point de voir le jour, le troisième volet des aventures des Kingsman devrait se faire peu de temps après, et toujours Matthew Vaughn à la réalisation. Toutefois, une mini série télévisée est aussi en préparation. Elle sera complémentaire aux films.
Kingsman The Great Game est actuellement en tournage, pour une sortie programmée le 15 novembre aux États-Unis.