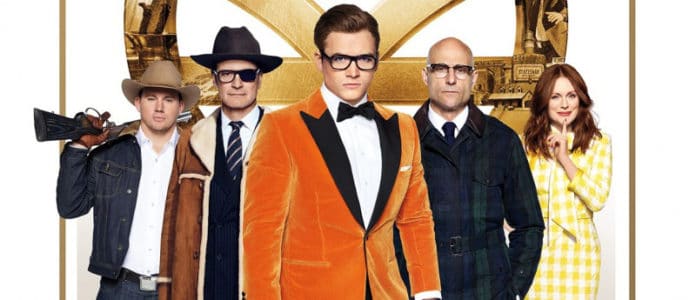 Selon Exhibitor Relations, à travers un tweet, et confirmé par la FOX, le prochain volet de Kingsman est prévu pour le 8 novembre 2019.
The holy trinity has been confirmed. Fox's UNTITLED KINGSMAN MOVIE drops Nov. 8, 2019. And yes, Matthew Vaughn returns to write and direct.

— Exhibitor Relations (@ERCboxoffice) 21 septembre 2018
Matthew Vaughn toujours à la réalisation et à l'écriture devrait commencer à tourner en janvier. Jeff Bridges et Colin Firth seront de retours selon les derniers rapports et les diverses interviews récentes.
Kingsman 3 intégrera deux nouveaux personnages comme l'a indiqué The Hashtag Show. Le premier s'appellerait Conrad. Adolescent, il est le jeune fils arrogant d'un duc britannique qui veut aider son pays dans la Grande Guerre. Le second serait plus âgé mais aucun autre détail sauf que le studio regardait Ralph Fiennes pour le rôle.
Plus d'informations devraient arriver dans les semaines qui viennent suite à cette date qui intervient dans un peu plus d'un an.