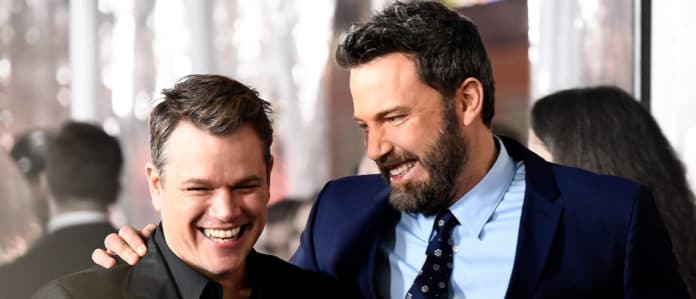 Selon Deadline, Matt Damon et Ben Affleck feront équipe dans le prochain Ridley Scott, The Last Duel.
The Last Duel est basé sur le livre « Le Dernier Duel » par Eric Jager. Se déroulant en 1936, l'histoire raconte celle d'un chevalier normand qui revient de la guerre pour retrouver sa femme accusant son vieil ami de l'avoir violée. Le tribunal français voit décider du sort de l'accusation avec procès par un duel.
Damon et Affleck ont ​​également co-écrit le scénario avec Nicole Holofcener, sauf qu'un souci se pose. Le scénario a été acquis à l'origine par Fox, détenu maintenant par Disney. Il reste à savoir si Disney va poursuivre le développement et va le diffuser sous la bannière 20th Century Fox ou va le confier le projet à d'autres studios. Deadline rapporte que d'autres studios sont impatients de s'en emparer si cela se produit.
The Last Duel marquera la deuxième collaboration entre Damon et Scott.