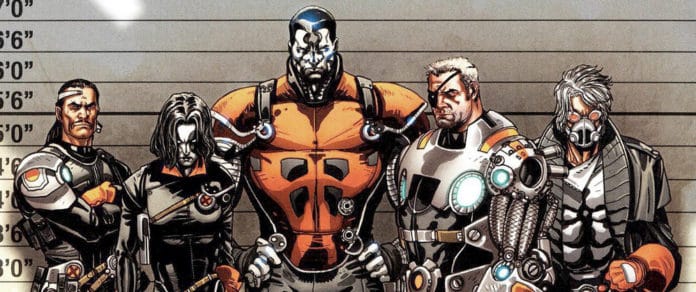 Prochainement « Deadpool 2 » sortira sur nos écrans le 16 mai prochain mais on sait que depuis quelques mois se prépare derrière la X-Force. Selon The Hollywood Reporter, le long métrage de la 20th Century Fox se prépare à démarrer le tournage en fin d'année, en octobre. Ce spin off de Deadpool sera écrit et réalisé par Drew Goddard, réputé sur son travail sur Marvel Daredevil. Il a également écrit le scénario de « The Sinister Six » , le spin-off de Spider-Man qui n'a jamais vu le jour chez Sony Pictures.
X-Force a été créée par Rob Liefeld en 1991 et ont fait leur apparition dans New Mutants # 100.
Ryan Reynolds devrait reprendre son rôle de Deadpool, avec Josh Brolin en tant que Cable. Reynolds doit produire également ce spin off des X-Men. Aucune date de sortie n'a été encore dévoilée.