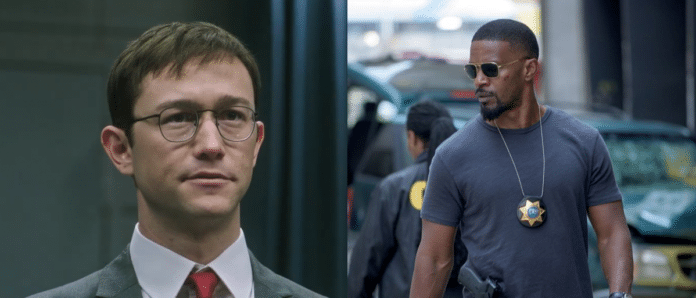 Selon Deadline, Jamie Foxx et Joseph Gordon-Levitt signent pour un film de science fiction 'non titré' sur Netflix de Henry Joost et Ariel Schulman (Nerve).
L'histoire est actuellement gardée secrète, et elle est écrite par Mattson Tomlin (Solomon Grundy). Eric Newman et Bryan Unkeless sont là pour produire ce projet. Newman n'est pas a son premier coup d'essai dans la production avec Netflix, il a travaillé sur Hemlock Grove, Narcos, ainsi que l'un des derniers films originaux à succès, Bright.
Quant à Unkeless, il a produit récemment Tonya, la franchise The Hunger Games, Crazy Rich Asians et le célèbre drame sportif Netflix First Match. Cependant, il est l'un des producteurs futur film Birds of Prey mais également sur la suite de Bright.
Aucune date de tournage n'a été annoncée.