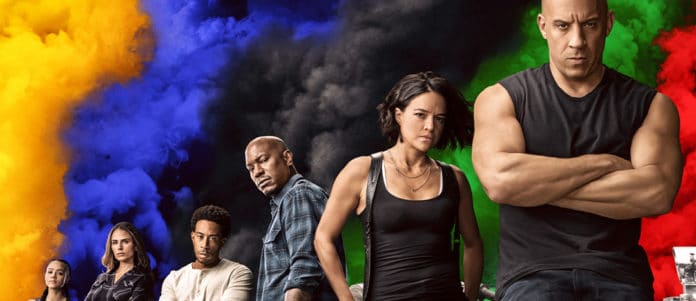 Selon un nouveau rapport de Deadline, Universal Pictures aurait l'intention de finir la saga principale de la franchise Fast and Furious très prochainement.
Le studio souhaiterait faire un final de la saga sur F10 et F11. Justin Lin serait en négociation pour être toujours derrière la caméra de ce nouvel opus. il est derrière depuis le renouveau de la saga qui a eu lieu avec Fast 5. Cependant, il est encore trop tôt pour connaitre quand commencera la production, ni quels membres de la distribution de la franchise feront leur retour dans les films.
F9 est attendu l'année prochaine après un report dû à la pandémie actuelle. Néanmoins, il semblerait la franchise s'embarque pour un vol spatial mais restons tout de même prudent. Si Michelle Rodriguez a confirmé via ses phrases, il faut rester prudent et peut-être c'est voulu de la part de l'actrice de se jouer des rumeurs.
Enfin, si la franchise principale se termine, la saga a deux spin-off en développement avec Hobbs & Shaw, et un spin-off féminin actuellement sans titre, écrit par Nicole Perlman, Lindsey Beer et Geneva Robertson-Dworet.
Fast and Furious 9 est attendu en mai 2021, sauf changement.