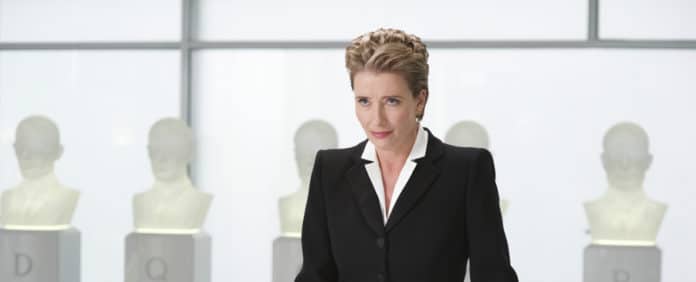 Selon The Hollywood Reporter, l'agent O sera de retour dans le spin off des Men In Black et sera le seul personnage ayant joué dans un précédent volet (Men in Black 3). Le personnage sera également repris par la même personne qui l'incarnée, soit Emma Thompson.Elle est la chef de l'organisation des Men in Black, remplaçante de l'Agent Z incarné par Rip Torn dans les deux premiers volets. Si son retour est confirmé, The Hollywood Reporter ne dévoile aucune information sur comment son personnage sera intégré à l'intrigue, mais elle fera certainement le lien avec la saga originale.
Liam Neeson sera certainement la personne qui donnera la réplique à Thompson, sachant qu'il sera le chef des MIB de la division britannique dans cette nouvelle itération.
Le tournage de ce spin off a déjà commencé à Londres, et on a pu déjà apercevoir quelques images sur internet de Chris Hemsworth dans la tenue emblématique. Quant à Thompson, elle pourra être vu prochainement dans Johnny English Strike Again qui sort en octobre dans nos salles.
Le spin off de Men in Black sous la direction de F. Gary Gray est prévu de sortir en juin 2019.