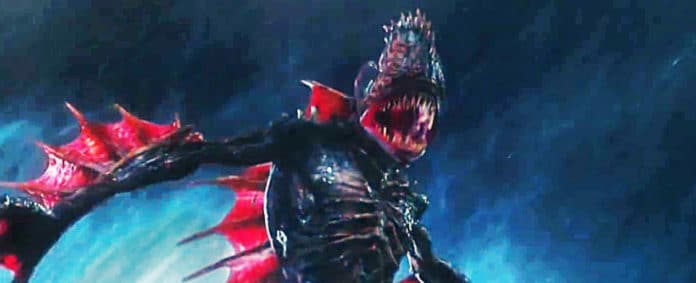 Après le succès d'Aquaman, un spin-off nommé « The Trench » était en développement chez Warner Bros. Aujourd'hui, le scénariste de Aquaman 1 et 2, David Leslie Johnson-McGoldrick, a révélé quelques informations sur ce projet via twitter.
Il révèle que théoriquement l'histoire devrait se passer entre Aquaman 1 et 2, mais que certains éléments sont encore en cours de d'élaboration.
Theoretically, it takes place between 1 and 2. But some pieces of this is still being worked out.

— David Leslie Johnson-McGoldrick (@bravecarrot) March 21, 2020
Pour rappel, le projet a été révélé en février 2019. Néanmoins, ll est possible, si il voit le jour, ce film sort avant Aquaman 2, si il y a un lien souhaitent garder une chronologie compréhensive pour les spectateurs.