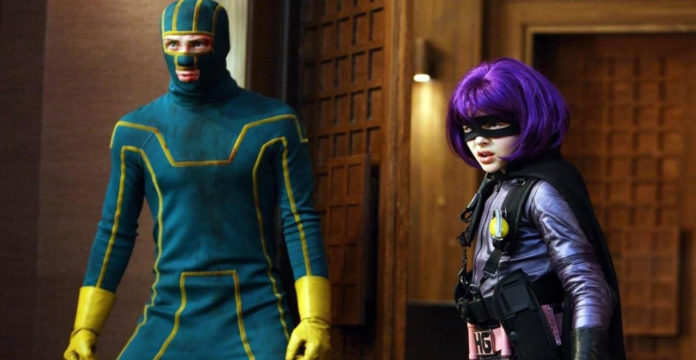 Actuellement en pleine promo pour « The Kingsman Première Mission », Matthew Vaughn s'est confié lors d'une table ronde à Comicbook concernant l'avenir de Kick-Ass.
« Oh, vous avez un gros redémarrage, un gros redémarrage de Kick-Ass dans deux ans. Un gros redémarrage … C'est tellement fou que je ne peux pas en parler. Mais nous l'avons préparé pour aller. Tous les droits reviennent dans deux ans, puis nous allons le redémarrer là où les gens se diront : 'Il est fou' »
Maintenant, la question se pose, le casting d'origine sera de la partie ou non. Cette question lui a été posé mais il a répondu en touche. Il faudra encore attendre pour avoir des nouvelles.
Cependant, Jimmy Fallon de The Tonight Show a interrogé Chloe Grace Moretz très récemment sur un Kick Ass 3. Elle n'est pas contre d'en refaire mais pour elle il faudrait que tout le monde revienne dans ce nouveau film.
Il est difficile de savoir quelle direction voir pour kick ass, il reste plus qu'à attendre. On ne devrait pas avoir d'informations avant 2023, selon ses dires.