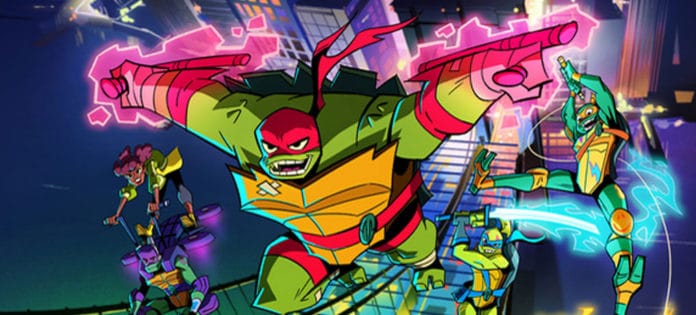 Si on sait qu'un nouveau film sur les Tortues Ninja doit se faire courant de cette année, l'animation n'est pas en reste. Lors d'une conférence téléphonique sur les résultats trimestriels de Viacom mardi matin, Le PDG de Viacom, Bob Bakish, a annoncé la venue d'un nouveau film d'animation des Tortues Ninja, ainsi qu'un sur Bienvenue chez les Loud pour la plateforme Netflix.
Ces deux films d'animations sont produits dans le cadre du nouveau contrat conclu entre Nickelodeon Studios et Netflix. Le nouveau film d'animation des Tortues Ninja sera basé sur Rise of the Teenage Mutant Ninja Turtles, la série animée qui passe maintenant sur Nickelodeon.Plus d'informations devraient arriver prochainement.
Pour rappel, le dernier film d'animation sur les Tortues Ninja remonte à 2007.