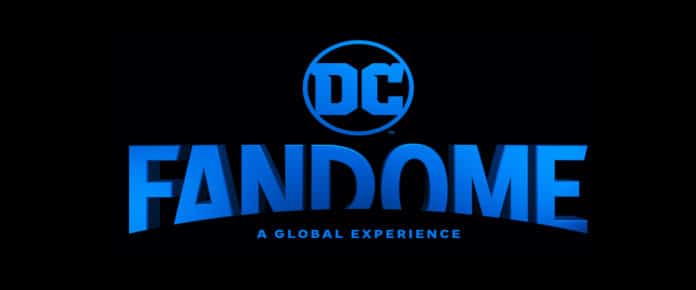 Cette année, le Comic Con de San Diego sera virtuel, et Warner Bros saisit l'occasion pour lancer son propre événement, le DC Fandome.
Cet événement gratuit sera diffusé mondialement à 22 août à 10h PDT et sera accessible dans le monde entier pendant 24 heures. Il comprendra six zones différentes et entièrement programmées, notamment «Hall of Heroes» (Hall principal), DC WatchVerse, DC YouVerse, DC KidsVerse, DC InsiderVerse et DC FunVerse. Vous aurez du contenu et des annonces de WB Games, Film, TV et bandes dessinées, ainsi que des rencontres avec les acteurs et les créateurs de vos films et séries télévisées préférés.
Films
Aquaman
The Batman
Black Adam
SHAZAM!
le SnyderCut
The Suicide Squad
WonderWoman 1984

TV
Batwoman
Black Lightninh
DC Super Hero Girls
DC's Legends of Tomorrow
Stargirl de DC
Doom Patrol
The flash
Harley Quinn
Lucifer
Pennyworth
Super Girl
Superman et Lois
Teen Titans GO!
Titans
Watchmen
Young Justice: Outsiders

Le contenu sera disponible en 10 langues dont l'anglais, le français, l'italien, l'allemand, l'espagnol, le portugais portugais, le coréen, le japonais et le chinois. il est possible durant ce nouvel événement on découvre les premières images de The Batman ou du Snyder Cut. Néanmoins, on ne sait pas quel impact aura cette nouvelle initiative sur le Comic Con de cette année. Aura-t-on très peu d'annonces?